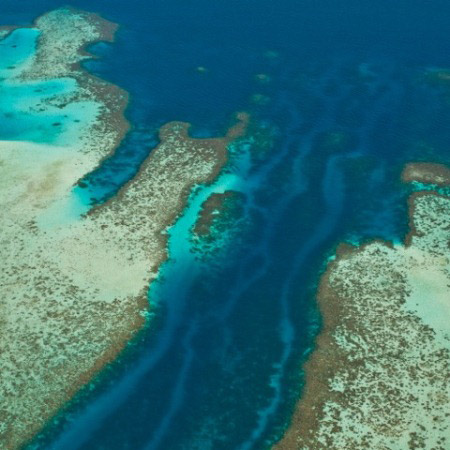 The Japan Foundation and National Centre for the Arts will present the first full-scale contemporary art exhibition Breathing Atolls: Japan-Maldives Contemporary Art Exhibition by Japanese and Maldivian artists at The National Art Gallery of the Maldives spanning from March 20 to April 19. Maldives, which consists of approximately 1,200 large and small islands, is well known for its unique beautiful natural environment formed with coral reef called "Atoll" scattering on the blue sea as if it forms a gentle loop. In spite of its beauty, Maldives has been facing danger of becoming submerged due to sea level rise caused by global warming. At this exhibition, participating artists will produce and show works to focus on natural environment, features and cultures in Maldives through installation, video, architecture, photo and drawings. Japanese artists are planning to conduct on-site research in Maldives prior to the exhibition and wholly observe geographic and cultural environment peculiar to Maldives and people's lifestyles through exchange with the local people. The works will be exhibited at The National Art Gallery of the Maldives and verdant Sultan Park next to the gallery. Even as the artists give play to their individuality, their artworks will be linked by a common theme, the Maldivian environment. One by one, the works will be unique, like individual islands in an atoll. Together, like a fresh art breeze blowing through the Maldives.
Organizers: The Japan Foundation, National Centre for the Arts
Curator: Sachiko Namba(I plus N Ltd.)
Artists Terunobu Fujimori, Fujiko Nakaya, Haruka Kojin, Tetsuro Kano, Yukihiro Taguchi, Yodogawa-Technique, Afu (Afzal Shafiu Hassan), Ali Nishan (Millzero)
In cooperation withTateishi Construction Ltd., Nihon Tokushu Kogaku Jushi Co., Ltd., DIY-TOOL.COM, House Clover Maldives.
Exhibition Venu:
The National Art Gallery of the Maldives
Sultan Park(Male, Maldives) 
March 20 (Tue)–April 19 (Thu), 2012
More details about the public event: Breathing Atolls: Japan-Maldives Contemporary Art Exhibition 
---
Afu (Afzal Shafiu Hassan)
,
Ali Nishan (Millzero)
,
Art
,
Artists Terunobu Fujimori
,
Breathing Atolls
,
Contemporary
,
Exhibition
,
Fujiko Nakaya
,
Haruka Kojin
,
Japan-Maldives
,
Tetsuro Kano
,
Yodogawa-Technique
,
Yukihiro Taguchi
---
You might also like
---