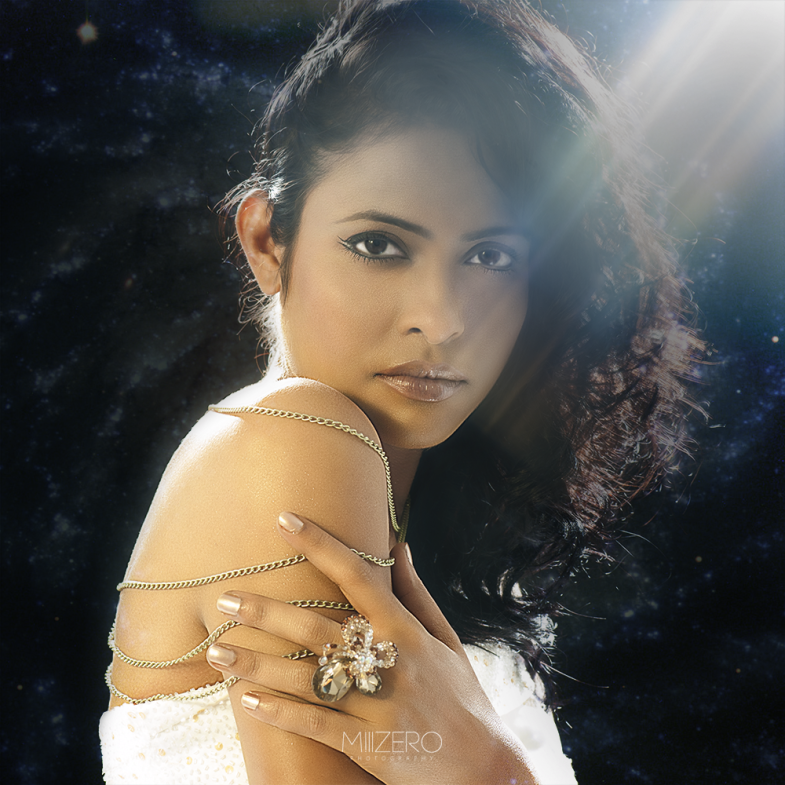 This is how the story of editing / skin retouching started. Two years ago. I was approached to shoot a headshot for Leykoka looks salon. Finally after planing the creative team came up with the idea of head shot with cool flare. Since i always love flare and experimenting, I know had to do this shoot.
This shoot took like 6 hours and more but there were lot of advantages because we had one of the most experienced model. After shooting post processing was done with Adobe Light room and Adobe Photoshop, I used clone brush, stamp tool, dodge and burn on the almost all the images. My client was very happy with the end result and approved it to be published on the second edition of Bride Maldives Magazine.
I was excitedly awaiting to see my work published on the magazine and rather got disappointed with the outcome. There were too many visible brush strokes and blurred areas that made the quality of the image poor. Since i don't get much of my stuffs publish there is less knowledge about printing process. These are things we normally don't see on our screen but it come out horribly visible on prints.
People always says that web is the best tool to learn and i believe it. Last few months, hours of research and browsing have being done. As a result i manage to find so many great artists out there who inspired me to start learning new techniques. As a result i have managed to do few images in the past but for me this image (on the top) is very special, but I know for some of you its perfect, but for me there are lot more to correct. Since my childhood schooling, i never took art class and got no background of figure drawing. So now its being a challenge in my daily work. So much reference had to be done, but some how I manage to spend a lot of time learning even with my busy schedule.
So on the top of this post you can see my latest work, Below you can see the published advertisement from bride magazine and the before and after of my latest post processed image. Feel free to comment, since then only i would be able to find out your feedback.
Photographer : Nishan (millzero)
Model: Mari
MUA: Riz (Leykoka Looks Salon)
Assistance: Batti, Furu & …..