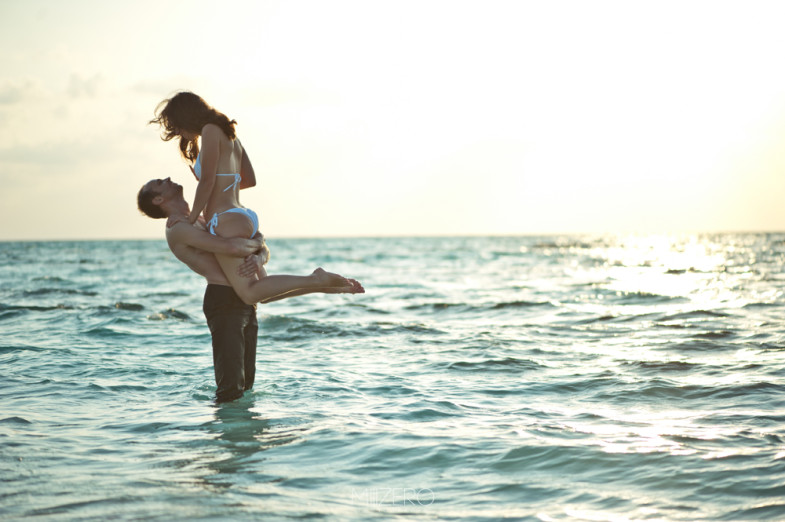 Meeru Island Resort is not very far from the capital city and the airport. Just 30-45 minutes speed boat ride will take you to this island. Compair to most of the Resorts nearby airport, this island is big and there is lots of vegetation. This resort has even got the "Tripadvisor Award 2013" in the category Travellers Choice Award. The couple contacted me through islandcupids.com and they wanted to do their honeymoon shots on this island. Once they arrive, our transportation and other requirements were arrange by the hotel staffs very easily. I must say the resort management is very kinda and welcoming to their visitors.
This couple had a over water room mostly know as Jacuzzi water Villas on this island. These rooms are cozy and comes with wooden finish.
This honeymoon shots were taken on October, 2011.

Here are the last words from the lovely couple. 
Hello, Nishan!
I'd like to reward you with many thanks for your job had done, we're really happy with results achieved!
Thanks for your kindness, responsibility and professionalism.
Will recommend you others on occasion.
Regards,
Konstantin.
Photography: Millzero Nishan
Location: Meeru Island Resort