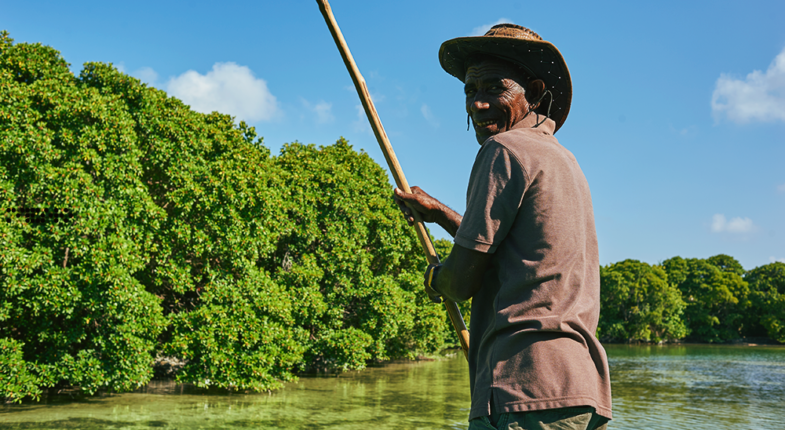 There was faint light from distant and the sky was clear with lots of stars. We were going up and down in a constant frequency, the sea was moderate with some huge swells.
The shortcut in the middle of the night that made us really worried. We were on the middle of Gaafu Dhaalu Atoll and Fuvahmulah. But luckily the GPS on the phone was working, had an offline map that really told me where I was at the moment. Sadly this is one area in Maldives where the phone service is not active.
I asked the old man how long he was on the sea, and he told me since childhood. He was a native fisherman who got promoted to the fishing boat captain. So seems like he has spend his life on the sea.