This amazing ship coming out of water, Skipjack II shipwreck located near felivaru has always amazed me. Today when i was going through flickr i came across this lovely aerial picture taken by .fuzz. So here are some closeup images below i took early last year.
From: 
Maldives Complete Blog
Given the omnipresent reefs that literally define the Maldives and the shallows around them, it is no surprise that the Maldives are littered with ship wrecks for divers to explore. But the best locale has to be 'The Shipyard' off Kuredu in the Faadhippolhu Atoll. It has not one, but two wrecks at the site including the 'Skipjack II' which has sunk vertically so that its bow is sticking out about the top of the water (see above). It is located on the east side of Felivaru Kandu with a depth from 1 to 30 metres.
From Tim Godfrey's definitive book on diving in the Maldives 'Dive Maldives'…
"This ship was the mother ship for the Felivaru fish factory and spent some years permanently moored to the jetty at Felivaru. In 1985, it was decided that old Japanese ship was of no further use so it was stripped of anything of value and towed out to sea where it was to be scuttled. Kuredu Island Resort tried to purchase the ship for a new dive site, but the authorities decided against it. In the end, they got their shipwreck for no charge. While it was being towed out to sea, workers began cutting holes in the ship's hull in preparation for sinking. However, the ship caught fire and because of the danger from chemicals and the fear of an explosion, it was cut loose…The second wreck was also in use at the fish factory and was scuttled at the same location. It too was in a vertical position until 1992 when a storm caused it to settle on the sea floor."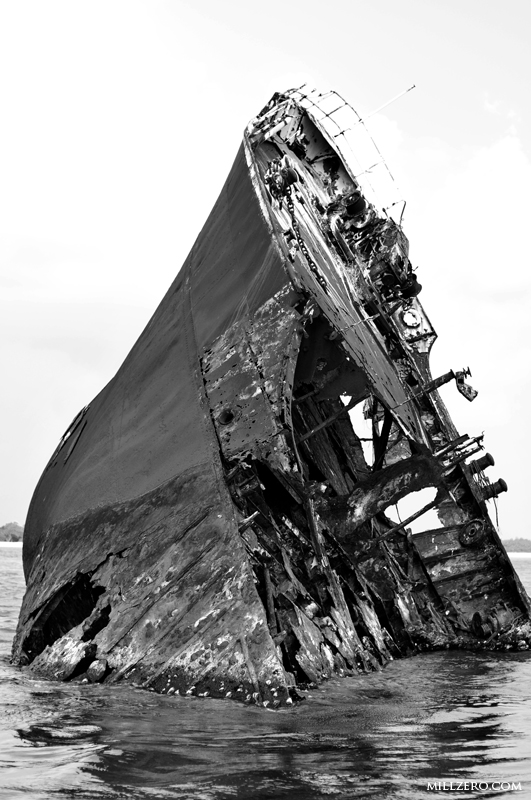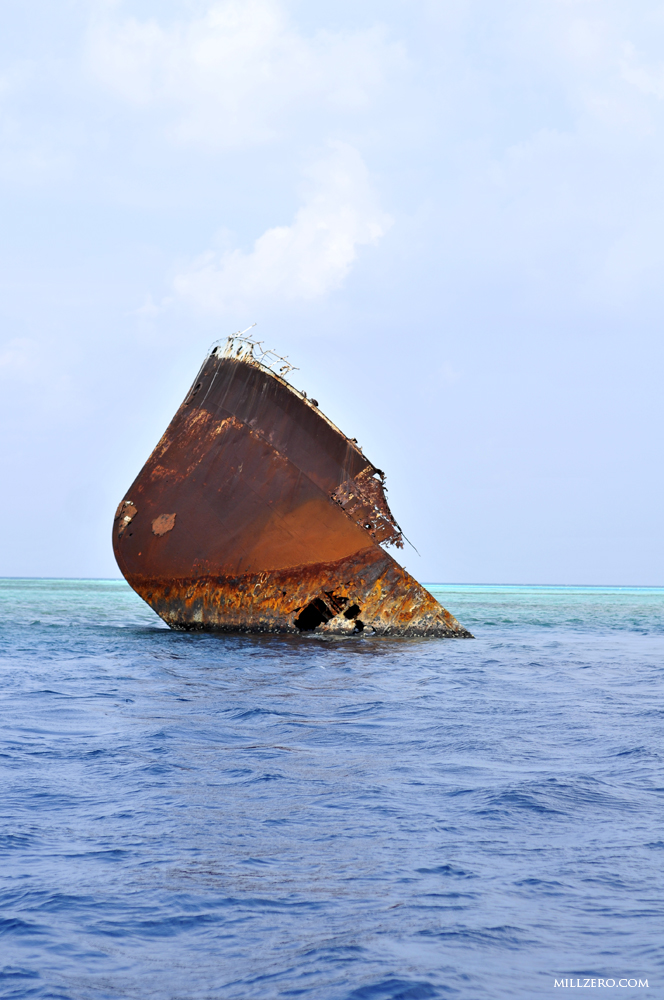 ---
---
You might also like
---