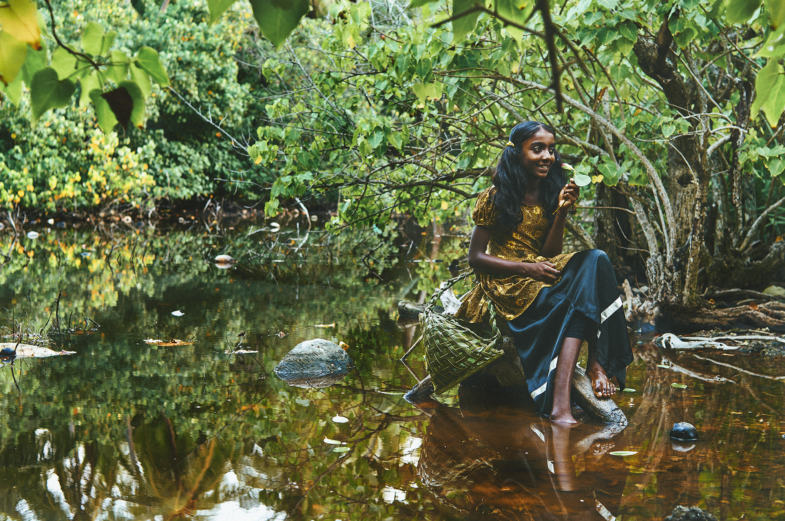 A Norwegian ethnographer Thor Heyerdahl, believed the first inhabitants of Maldives where from this island and people have been living here as long ago as 2000 BC.
Today we mark World Environment Day 2020, There are few such images that shows nature together with people. This beautiful girl in one of the closed mangroves of Noonu Atoll Landhoo island holding a flower of mangrove apple, Sonneratia caseolaris. These fruit bearing huge trees are found in different wet and muddy areas around the island.
Habitats like these are being threatened everyday for industrial development and other necessities of the community. I believe we humans should keep a balance and support to the nature, the flora and fauna of these places.
This image was from a trip to Noonu #Landhoo in Jan 2010. I went to this beautiful island for an assignment and it was my early days as a portrait photographer.
The girl in the portrait, Her friends and family was kind enough to dress her for the shoot and sadly i lost track and I dont have a name.