Ever think about free floating on the sky, flying or falling from the sky. May be my dreams are not so normal, may be there is a crazy part in me.
Skydiving always being a dream of mine. And i ve never being able to do it in my past.  So here is my best and near experence to sky diving.
Few years ago there was a skydiving event at Addu Atoll Gan.  Divers where using Island Aviation Services aeroplane to do the jumps. They had fun on the sky like birds with fancy vivid colors of suites, I remember there was a guy in superman suite and a lady in super girl.  These guys go up there, shoot lovely pictures from the cameras mounted all around there body. I was lucky to see there flying pictures with the areal islands and atolls on the background.
So thats all friends. someday soon i will be jumping with them.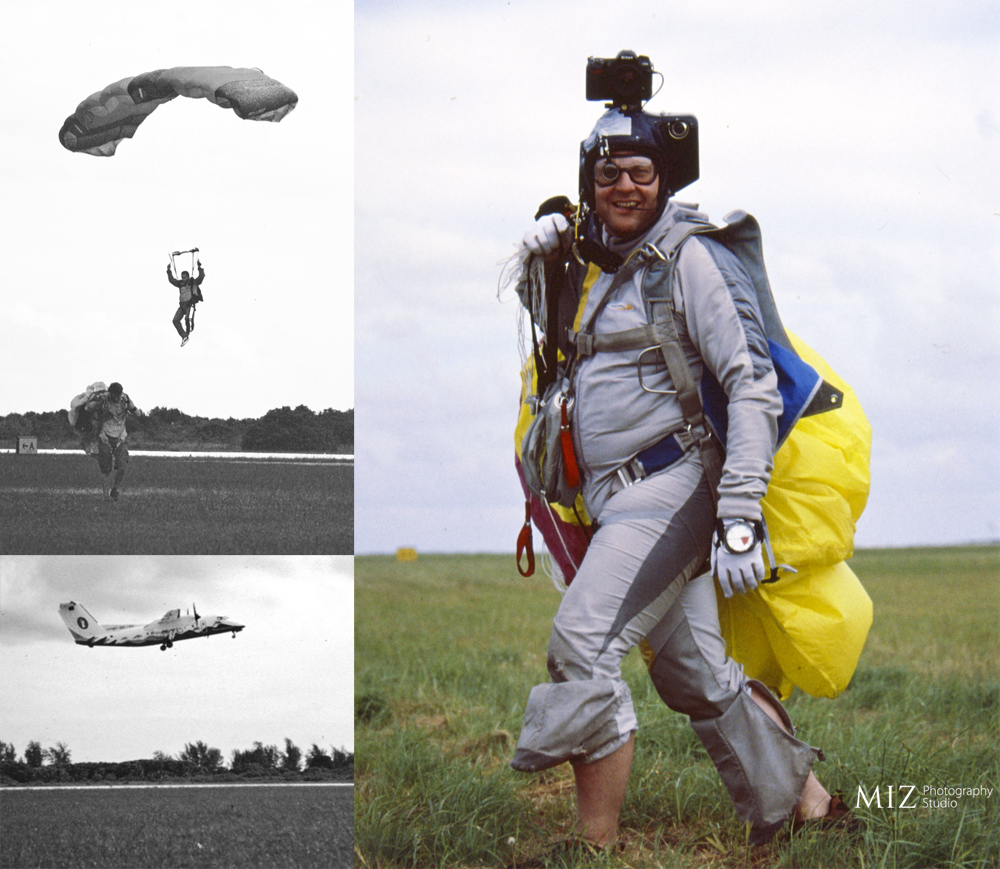 This photograph was taken by a KODAK PROFESSIONAL EKTACHROME Film E200.