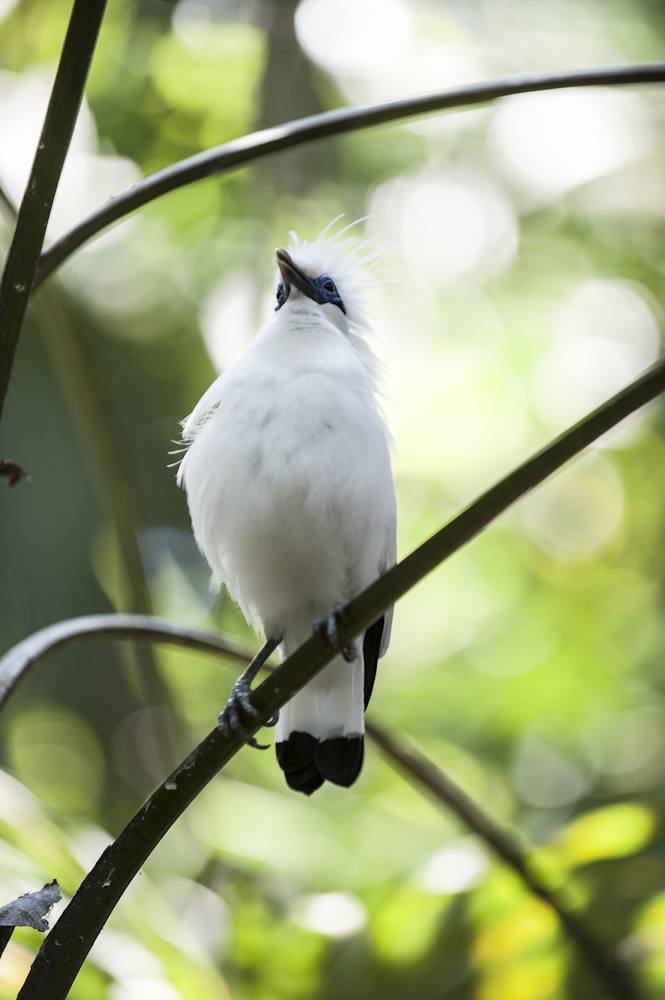 The Bali bird park really impressive. You can enter the artificial forests of Bali, Java and Borneo and their are like 200 species of birds found on this park and different verities of fern, palms and other species of trees. On this place conservation projects are on going for Indonesia's endangered wildlife and 40 species of protected Indonesian birds in the park.
The different types of Birds of Paradiese, Leucopsar rotchildi (Bali Myna) and the colorful pigeons  you can just see them as in wild. I mean to say you can enter the huge cages and watch them in there daily life.
There are like very rare birds and some of them like the Bali Myna (Rothschild's Mynah, Bali Starling) Critically Endangered because it has an extremely small range and a tiny population which is still suffering from illegal poaching for the cagebird trade.