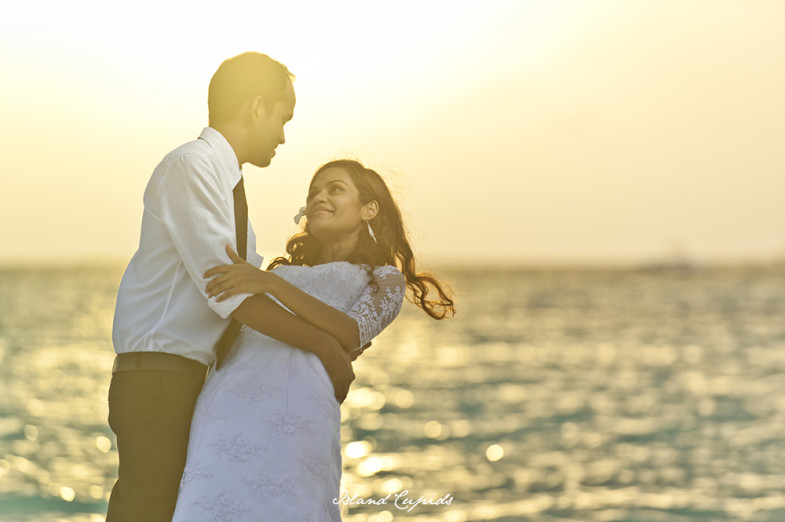 There is always a story on every couples wedding. For island cupids team its very important to capture the details of the story.
Preparations come with so many  smiles, running,  laughter and so many happy emotions, so we believe its part of the wedding. This is something we always wanted from the couples, we encourage the couple to bring the makeup and hair stylist and even the brides maids and grooms on the location.
The wedding ceremony was held in Lime Restaurant and party and the Ball Room of Trader's hotel. The ball room was  decorated and the ambience and mood was  brought to this lovely couple's wedding by Rappe.
Thanks to the couple for giving me the permission to publish these moments of your life after an year.
Wedding party and ceremony at Trader's  Hotel.
Formal wedding portraits are done in Paradise Island Resort and Spa.
Wedding decoration by Kurahaa Rappe'
August 2012